| | | |
| --- | --- | --- |
| | | |
| | | |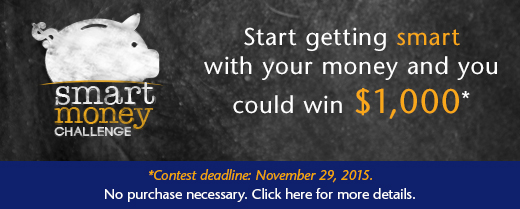 Community Events
Member Appreciation Day! On November 26th, 2015, drop by our Corner Brook branch to help us celebrate you! There will be refreshments and food all day, hourly draws starting at 1:00 pm, and a chance to win the grand prize of an iPad Mini! We hope to see you there.
LECU Receives the Dr. Moses Coady Award! Leading Edge Credit Union recently received the Coady Award in Halifax, April 9, 2015. This award is in recongition of an organization for their leadership, contribution and commitment to social action and the well-being of their communities. To see the entry please click on the following links: Nomination Form, Slideshow Appendix, Race to the Sea Appendix
Race to the Sea! Leading Edge Credit Union took over the community event, Race to the Sea. To learn more about this race, please click here.
What's new at LECU?
Christmas Cash Loans! Did you know that some credit cards can have a rate as high as 29.9%? Instead of putting your holiday spending on a credit card, why don't you take advantage of our Christmas Cash Loan with rates as low as 9.99%*. Lower interest rates mean more money in your pocket. Think of it as our Christmas gift to you! Sign up before December 22nd, 2015 to take advantage of this product. * Certain Conditions Apply
Snowmobile Loans! Winter is coming! Are you thinking of purchasing a snowmobile? LECU is offering a great rate as low as 4.99%8 on all snowmobile loans. But that's not all! We are also providing a $25 gift card with each loan as an additional thank you. *Certain Conditions Apply
Double Takes! You can Double your Bonus Points, up to 10,000 when you sign up for a LECU MasterCard from October 1st to November 30th. That's $100 in Cash Rewards! Drop by any of our branches today!
We'll Pay You to Save! LECU is offering a rate of 2% on their Super Savings Certificates, mirrored after the Canadian Savings Bond. However, we are offering a better rate, and two withdrawals within the year. Starting November 1st, 2015, and maturing October 31st, 2016, this is a product that you want to avail of. Drop by any of our branches and fill out your application today. You decide the amount and we take care of the rest.
Protect Yourself Against Fraud! Sign into your online banking and on the left hand side click on messsages and alerts. Set up each of these alerts to help protect yourself against fraud!
Deposit Anywhere! Never take your cheque to the bank again! Sign up for online banking, download our app, and deposit your cheque with a click of your smartphone! Available to androids and apple products only at the moment.
Community Accounts! Are you a member of a community or not-for-profit group? Our community account packages provides 40 FREE monthly transactions to all not-for-profits! Contact your branch to see how we can help you save money while being an important part of your community.
Financial Fitness! Do you have questions about Budgeting? Credit? Mortgages? Retirement? Check out our online financial fitness books by clicking here!
Traveling out of Country? If you are travelling out of country you should advise your local branch and mastercard provider, CUETS, to avoid potential blocking of your card. Sometimes suspicious activity can send an alert that your card may be skimmed and to avoid loss of money, cards may be blocked.
Links:
Important Numbers:
MasterCard: 1-800-561-7849 (general inquiries)
1-800-567-8111 (after hours to report a lost, stolen or compromised card)
TeleService: 1-800-963-4848 (standard fees will apply for transactions).
Leading Edge Credit Union has a variety of products and services to suit all your financial needs! Want to receive Leading Edge Credit Union's promotions by email? Contact your local branch and provide your up to date email information at your earliest convenience.
Links: